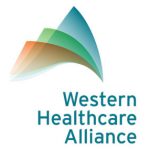 Practical Governance Group is pleased to offer members of Western Healthcare Alliance governance services as its new corporate partner. Starting June 2018, PGG's services include the governance checkup, customized presentations, board retreat support, board self-evaluations, workshops, CEO succession planning, CEO performance appraisals, and governance and executive committee support.
WHA members include critical-access hospitals, nonprofit community hospitals, behavioral health providers, independent practice associations, regional hospice care providers, federally qualified health centers, nonprofit health insurance plans, health information exchange providers and health networks.
WHA, winner of the 2018 National Cooperative of Health Networks Outstanding Health Network award, provides collaborative business solutions and resources for locally driven healthcare. Its member-owned companies offer programs that result in better health outcomes for communities. Members have access to an array of services focusing on areas such as billing and collections, purchasing, recruitment and retention, leadership education and much more.
WHA began in 1989 when a small group of rural Colorado hospitals decided that there was power in numbers. Today, WHA has more than 30 healthcare members in Colorado and Utah. Of these, about two-thirds own Healthcare Management, a sister company of WHA that provides revenue-cycle solutions to healthcare entities. Developing and managing a menu of more than 45 member-owned and partner programs, WHA delivers an ROI of 36:1 on members' dues.
For more information, reach Larry Tyler, Chairman and CEO of Practical Governance Group, at 678-296-6775 or ltyler@pgghealthcare.com.