Featuring Lori Wightman, RN, FACHE, President of Mercy Hospital Ada in Oklahoma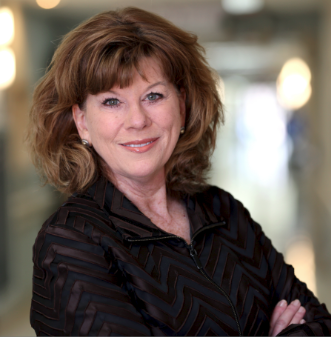 For more than 15 years, Lori Wightman, RN, FACHE, has led community and critical-access hospitals in rural America. As CEO, her current and former responsibilities include(d) being an ex officio trustee. She also served for three years on the Board of Governors of the American College of Healthcare Executives.
Given Wightman's background, Practical Governance Group set out to discover her opinion on which issues are more prevalent within hospitals in rural communities.
We sincerely appreciate Wightman's insight and advice, as well as her time in helping make healthcare better, for governance's sake.
PGG: Research reveals that governance in rural hospitals is difficult. How would you describe the state of governance of healthcare organizations in this sector?
Wightman: From my experience, organizations in rural communities are 1) in survival mode, 2) talking about merging, being acquired, joining a network, etc. (to survive), 3) navigating through a recently joined system, or 4) at a well-deserved place where the board can take a breath and focus on advancing governance.
PGG: What are some of the main issues plaguing boards?
Wightman: The big buckets are limited healthcare knowledge, politics, lack of a diverse skill set among trustees, and management vs. governance.
It can be a challenge for healthcare organizations, especially those in smaller markets, to find board members who don't have a conflict of interest, have governance experience, understand healthcare, and get along with others. Sometimes, organizations cannot even control their board composition – members are appointed by the county commission or city council.
If a board meets too often, it's a likely indicator that trustees are crossing into management territory. A board can meet every other month. However, an ideal frequency for me has been to hold quarterly meetings and focus on governance topics such as strategy, sustainability and growth, community impact, policy-making and fundraising.
It's important to note that individual board members have no authority. However, the board can make collective decisions as a group. For example, if a board member receives an inquiry from a patient or employee, the trustee should ask, "Have you talked with the CEO or a member of management about this?"
PGG: What are your thoughts about the ideal board size?
Wightman: I've served on highly functioning boards ranging from five to 12 members. Having the right skills represented is essential. It's easier to organize efforts by committee with more board members. Common committees include finance, quality, nominating and community. In this fashion, serving on the board isn't a burden.
PGG: What are some takeaways you've learned and experienced as a CEO and board member that would help your peers?
Wightman:
Embrace your board members.
View your board members as gifts and ask for their help. They really want the organization to thrive and are our biggest cheerleaders. Empower and engage your board by providing members with facts and giving them decisions to make. If trustees are entrenched in the community, take their advice on avoiding landmines.

Create a five-year strategic plan and update it annually. Since quality and patient experience metrics are established nationally, create goals and objectives that account for your community's needs. Chart a strategic direction for growth.

Be intentional in board selection.
Create a board profile sheet and fill holes in diversity, skills and experience. The more deliberate you can be in your board's composition, the better. For example, you may strive to create a board that:

Has members who have experience in finance, law or working with the poor
Has members who are rooted and invested in the community
Is diverse (e.g., age, gender and race)

Absorb knowledge.
Take advantage of governance education and continually weave it into board activities. For example,

Encourage board members to attend state hospital association conferences that include governance topics. Also look into qualified governance certifications.
Invite subject-matter experts to board retreats.
Reserve time on each agenda to discuss a governance article or video.

Think big picture.
One of your board's greatest assets is knowing the community. This also can be a big weakness. Provide the team with national trends (e.g., value-based purchasing and admissions). Anticipate and prepare for change, for that we are certain will happen.
Lori Wightman is President of Mercy Hospital Ada in Oklahoma. She joined the organization in 2014, one year after the 156-bed community hospital was leased by Mercy. One of the largest U.S. health systems, Mercy has full operational authority. Before Mercy Hospital Ada, Wightman served as President of 275-bed Allina Health's Unity Hospital in Fridley, Minn. She also served as President of New Ulm Medical Center in Minnesota, a critical access Allina Health facility. She began her healthcare career as a registered nurse.