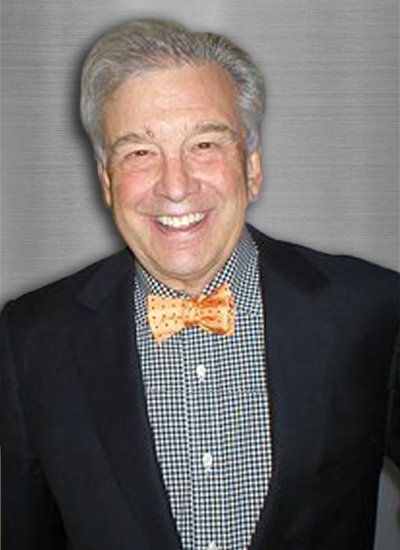 Gregorgy R. Piché, J.D., offers more than 40 years of experience in healthcare law. In 2010, he founded Singularity Health Law, PLLC, and remains highly active in providing legal counsel and staying involved in state and federal dispute and conflict resolution reform. To stay sharp, he also litigates and writes. A leading source of legal insight, Greg's repository of 525-plus articles was regarded as the first legal 'blawg' by an Amlaw 200 firm.
A high-energy and innovative lawyer, Greg strives to empathize with clients and colleagues. He was selected in 2006 a "Colorado Super Lawyer." Greg represents many types of healthcare organizations, including hospital boards, hospitals, physician networks, limited-license providers, nursing homes, durable medical equipment providers, home-health agencies, healthcare-service providers and managed-care companies.
Greg frequently speaks at national and regional healthcare events and programs on topics such as healthcare reform, clinical integration and federal billing-system auditing. Regarding physicians, his topics range from anti-trust and group practices, to wrongful termination, to conflicts of interest and co-opetition.
Greg's knowledge and experience as a healthcare attorney and dedication to improving the field are evidenced in his accomplishments. In the early 1970s, Greg began carving his footprint in healthcare law when he joined Holland & Hart. He founded its healthcare practice and expanded it regionally. He continued to lead the practice for more than 20 years. Today, Holland & Hart's attorneys number more than 450, who practice within 15 offices across the Mountain West.
Greg also developed antitrust, HIPAA and fraud- and abuse-compliance programs for hospital systems and hospitals. As chairman of the Colorado Bar Association's Jury Reform Committee, he introduced the "one day/one trial" jury service system and co-authored the first jury orientation audiovisual program shown daily in state courts throughout Colorado. The result – "one day/one trial" substantially reduced jury service time.
Greg's bailiwick includes compliance counseling for HIPAA, Stark law, Anti-kickback Statute, civil monetary penalty (CMP) and "fraud-and-abuse" defense, healthcare criminal defense, joint ventures, anti-trust, professional license disputes, provider fair hearings, state and federal administrative appeals, provider-hospital disputes, business torts, management services contracts, employment contracts and managed-care service contracts.
Greg is a member of the American Health Lawyer's Association, Medical Group Management Association, Healthcare Financial Management Association and Criminal Justice Act Panel. He serves on the Advisory Board of University of Colorado Denver's School of Hospital and Health Administration. Greg served on the Board of Governors of the Colorado Bar Association and as a trustee of Pikes Peak Legal Services Corporation. He chaired the Litigation Section of the Colorado Bar Association and was a member the Colorado Supreme Court Civil Rules Committee. Greg also served on the U.S. District Court Peer Review Committee. An art enthusiast, Greg is a board member of Museo de las Americas, the Boulder Museum of Contemporary Art and former President of the Museum of Contemporary Art/Denver.
Greg earned his Bachelor of Arts in Economics from University of Michigan in Ann Arbor and a Juris Doctorate from Michigan State University in East Lansing.
Publications
Blog author of approximately 525 articles on health care law and issues published on the Internet. (2003-2012). Singularity Health Law Blog, (www.singularitylaw.net)
Author, SHAM PEER REVIEW: The Power of Immunity and the Abuse of Trust (ebook) (2012).
Chapter author, Successful Strategies for Dealing with Government Agencies in Health Care Law: Leading Lawyers on interacting With State and Federal Agencies, Understanding Potential Legal Issues, and Navigating an Ever-Changing Regulatory Environment. Aspatore Books (June, 2007) ISBN: 9781596227958.
Faculty chairman, co-author and editor of The Federal Rules of Evidence Self Assessment Program, and of an ongoing experiment in participatory continuing legal education cosponsored by Continuing Legal Education in Colorado, Inc. and Professional Evaluation and Publication Services, Inc. of Philadelphia, Pennsylvania.
Publications include "New Advocacy in Mental Health Representation," The Colorado Lawyer, 1977; "Medical Confidentiality – An Overview," Rocky Mountain Medical Journal, July/August 1979; "Dodging the Bullet – Avoiding Conspiracy Claims in Professional Staff Disputes," Hospitals and Health Services Administration, Winter, 1988; "Confidentiality of Medical Records," Lorman Business Center, Inc., 1988.